ABOUT
After 23 years working in nonprofit food advocacy, focusing on raising awareness and helping create a healthy, sustainable food system for all, I've expanded my focus to align with the changing face of sustainability and whole health, as well as to bring more depth and awe into my work.
The intent of the work is the same – to develop and implement marketing and communications programs; organize and host both large and small events; and undertake various strategies to help maximize health of body, mind and spirit – for everyone.
This includes a healthy, safe, delicious, fair food system for all. Whole Healthy Group LLC works with for profits and nonprofits. More and more companies, and especially startups, understand that consumers want whole health, as well as transparency and authenticity from the companies they buy from.
We help you make this happen.
— Diane Hatz, CEO & Founder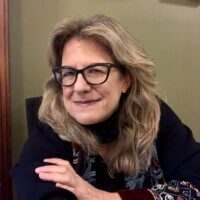 Diane Hatz is a social entrepreneur and creative changemaker working to build a more healthful, sustainable, equitable world, with a focus on food and farming. 
As CEO & founder of Whole Healthy Group LLC, Diane consults and develops creative projects to motivate people to take action to create a better world. She helps individuals, companies and organizations strategize, raise awareness and educate others through planning and hosting events as well as developing and implementing various marketing and social impact campaigns. In 2018-2019, she was an Impact Producer at Participant, the film company behind Food, Inc.
As founder & executive director of the nonprofit Change Food®, Diane aggregated the best of the best already working toward healthy food change, amplified their voices through events and programs, and advanced the work and the goal of the food movement – to provide healthy, safe, delicious, fair food to everyone.  Her project "Plant Eat Share" promoted efforts in communities worldwide to grow and provide free food to neighbors. 
Diane founded East Village Neighbors in March 2020 when the pandemic hit New York City, organizing nearly 200 volunteers to deliver groceries and prescriptions for anyone in need in the East Village of NYC.  She co-founded the East Village Neighbors Community Fridge in early fall 2020. 
She wrote and published "How to Start a Community Fridge", a free step-by-step guide for anyone interested in starting a community fridge in their area.
Diane was also founder and organizer of TEDxManhattan "Changing the Way We Eat" from 2010 – 2015.  TEDxManhattan was an annual event that brought together key experts in the food and farming movement to discuss issues with the U.S. food system. TEDxManhattan is considered the most successful food event ever in the U.S.  She was involved with the TEDActive community for many years and brought the issue of food waste to them in 2013 with her talk at their annual event.
Diane previously worked at GRACE (now the GRACE Communications Foundation) where she helped build the organization by founding and directing the hugely successful consumer education program Sustainable Table; was executive producer and marketing director of The Meatrix movies, critically acclaimed, award-winning animated films on factory farming; and founded and directed the online sustainable food directory the Eat Well Guide.  
She organized and led the hugely successful "Eat Well Guided Tour of America", a cross-country bus trip to 30 cities to promote sustainable food – all through eating and sharing pie.
Diane has mentored artists creating projects around food and farming through the Creative Capital Foundation and mentored startups and entrepreneurs at food accelerator Food-X. She is currently Board Chair for AgArts, a nonprofit imagining a healthy food system through the arts.
In her spare time, Diane is rediscovering her joy of writing and volunteers to help abandoned dogs.