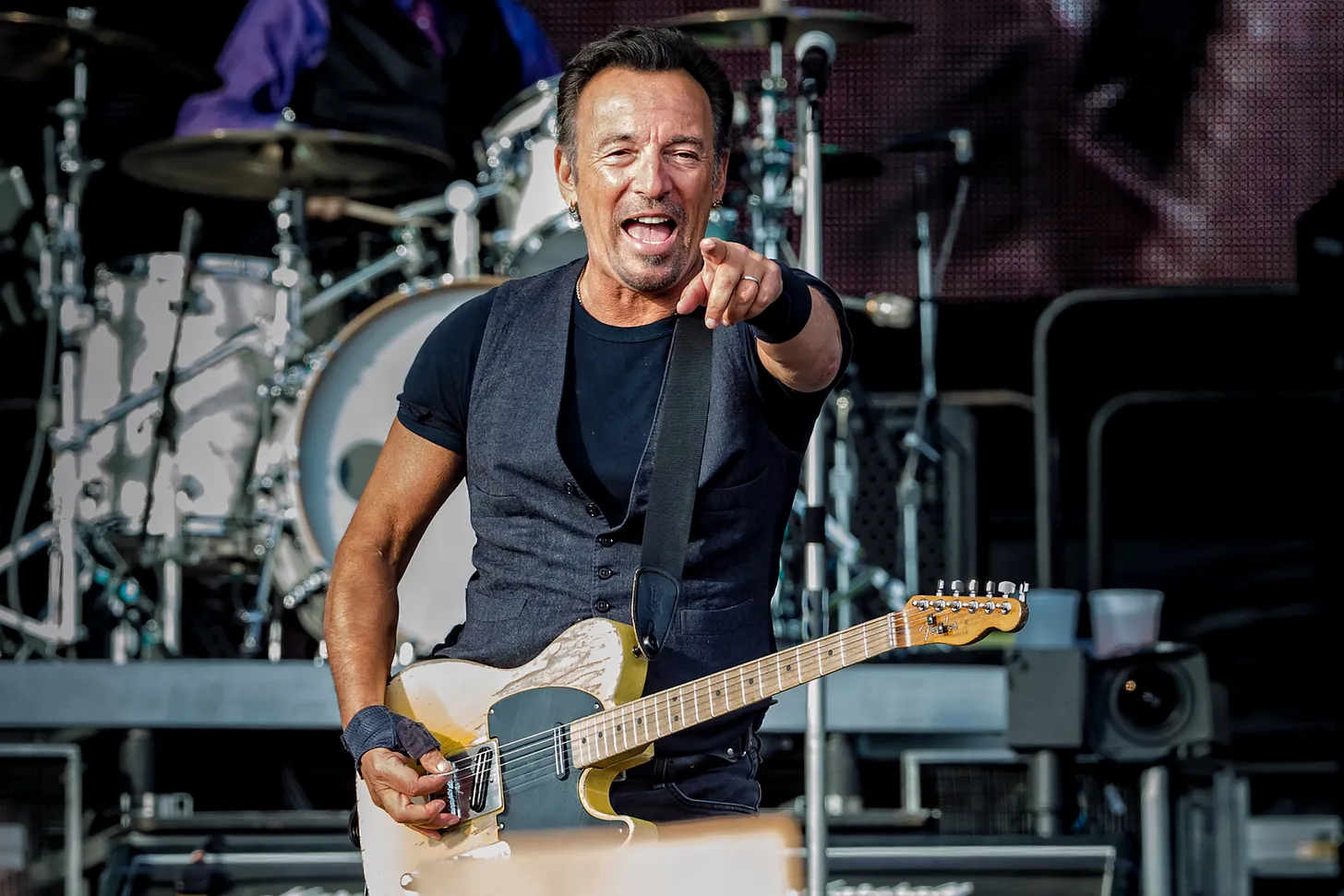 December 1980. I was 19 years old, at university, and writing a philosophy term paper. My father phoned in the middle of his football game to tell me that John Lennon had just been shot. He died not long after.
My world was turned upside down. I was a huge Beatles fan, and Lennon's death was the first impactful death in my life. I remember lying on my bed staring at the ceiling in shock all night long.
I had tickets to see Bruce Springsteen and the E Street Band the next day. At the time, I thought he was a stoned-out, arrogant little prick, so out of respect for Lennon, I wasn't going to go. That afternoon, I turned on WMMR, the local rock radio station in Philadelphia. The DJ reported that Bruce and the band were going to cancel, but they decided to do the show that night. Because that's what Lennon would want.
I had to go. I'm one of those people who'll try just about anything artistically, so even though I hated Springsteen, I needed to be around other music fans. And my best friend from high school, who I was going with, was madly, madly in love with Bruce and the band.
I wish I had words to describe my experience that night. During a musical break in "Jungleland," Springsteen hopped on the piano and thrust his arm in the air. Twenty-thousand people followed suit. It was a unified expression of pain over losing such a gifted, talented artist and human being who meant so much to so many.
And even though my seats were in the nosebleeds, I ferociously pumped my fist in the air in time with the music and everyone else. Tears flowed freely all around me. And there was a second, a brief yet eternally lasting moment, where I connected with every person and every soul in the audience. The music joined us together on so many levels – in our grief and sadness, and in our shared love for not just Lennon but for each other and the band on stage.
I had a spiritual awakening that night. There are no other words to describe it. I felt a Higher Power wrap twenty thousand people in love at the Spectrum in Philadelphia in December 1980. Bruce Springsteen and the E Street Band had the power to turn a rock show into a spiritual revival.
I left the concert that night forever changed. I had experienced the true meaning of spirituality, the true definition of the church of rock and roll. And there was no going back. Around the same time, I discovered The Who and was introduced to the teachings of Meher Baba, who Pete Townshend followed. And that eventually led me to my current practice with Tibetan Buddhism. (Dalai Lama stories are for another time….)
I've been to thousands of concerts in my life, and some of them have come close to that night, but nothing has ever equaled the power of the experience I had – until Springsteen on Broadway thirty-some years later.
I completely lucked out – I scored a second-row center seat to Bruce's Broadway show through legitimate ticket sales. And, like in 1980, I wasn't expecting much. I mean, Bruce on stage talking to us for two hours? Really? How could that come close to my experiences seeing him live over the years?
I don't know how many times I've seen him, but it's a lot over the past forty-three years. I've only seen The Who more.
Well, The Boss did it again. I don't know how he does it, but he has the ability to connect with my soul – and with millions of others. Springsteen is a true artist and spiritual guide without probably knowing it – and it's all flavored with a hard rock and roll twist. Just the way I like it.
I don't know how to explain what happened when I left the theater that night. In 1980, I connected with tens of thousands of others and felt the oneness of a connected community. In 2018, my heart opened. I wasn't breathing in air. I was breathing in acceptance, gratitude, and understanding as I stood in total openness of all that is.
When I returned to my apartment, I booked a plane ticket. Two days later, I was in the Arizona/Utah desert on a ten-day road trip with myself. I was so moved, so blown away by my experience that night, that I had to hit the road alone.
I'm sorry to say, the Netflix show of Springsteen's Broadway performance is excellent, but the only way to get the energy from him or any artist is to experience them in person.
Fast forward to last week. I've since moved to New Mexico and had the fortune of seeing Bruce and the E Street Band in Denver. This time, I left the show deeply, eternally grateful. How many people grow old with an icon?
Bruce mentioned that he's now the only surviving member of his original teenage band, The Castiles. And he feels the bright white light of a train headlight barreling toward him, and there's nothing he can do. At seventy-two, Bruce is facing his mortality. As are so many of his fans, including myself.
How am I dealing with it? I'm dancing, dear one, and I will be dancing and laughing until I drop. Life's too short to withdraw into bitterness and regret, moaning and groaning – which far too many people do. I keep saying on my eightieth birthday, I'm going to dance naked around a bonfire in the desert – probably to Springsteen music. How will you live out the rest of your life?
I know I'm one of millions, and I'm nowhere near the fan that some people around me were, but to have had forty-three years of shared rock and roll experiences with hundreds of thousands of music fans – and a musician and band who have the rare ability to literally pour their soul out through their instruments and music – well, grateful doesn't come close to expressing my love and appreciation.
And maybe it's not possible. Perhaps the only way to express my feelings and to thank Bruce for all he's given me is to keep thrusting my arm in the air. And to keep dancing. To the spirit of rock and roll, the music of everyday life, and the love we all have inside us.
Thank you, Bruce, for all that you've given us and especially for all that you've given me. I know I'm a better person for it.
Rock on, E Street Band, rock on.
Diane Hatz is an author, organizer, and spiritual activist. She's currently writing a new book, promoting her current novel Rock Gods & Messy Monsters, and is busy working on manifesting a ticket to Bruce Springsteen in Phoenix this November.