East Village Neighbors
Building community with fridges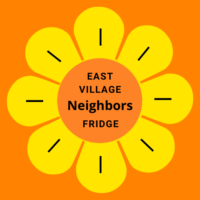 East Village Neighbors is a community group in the East Village of New York City that was founded by Diane Hatz & Change Food when the pandemic struck the city in spring of 2020.  Diane heard stories of elderly people parked outside stores, crying in their cars because they were too afraid to go inside.  Because of all the unknown and fear, and because work as usual had essentially stopped, Diane focused Change Food's efforts to a hyperlocal level, and set up a mutual aid-type group in her neighborhood. 
Two hundred volunteers signed up to help shop for groceries, walk dogs, check in on the elderly and alone – East Village Neighbors even raised enough money through a GoFundMe campaign that the group would buy one-time groceries for those in need.  Change Food organized volunteers, set up delivery systems, and managed the influx of requests.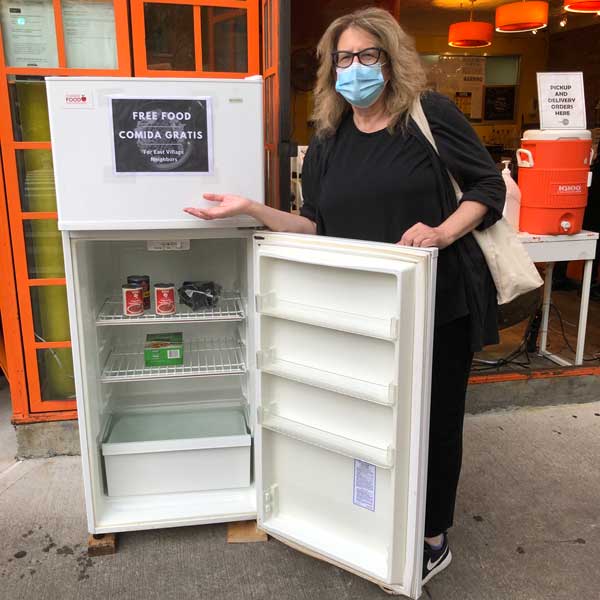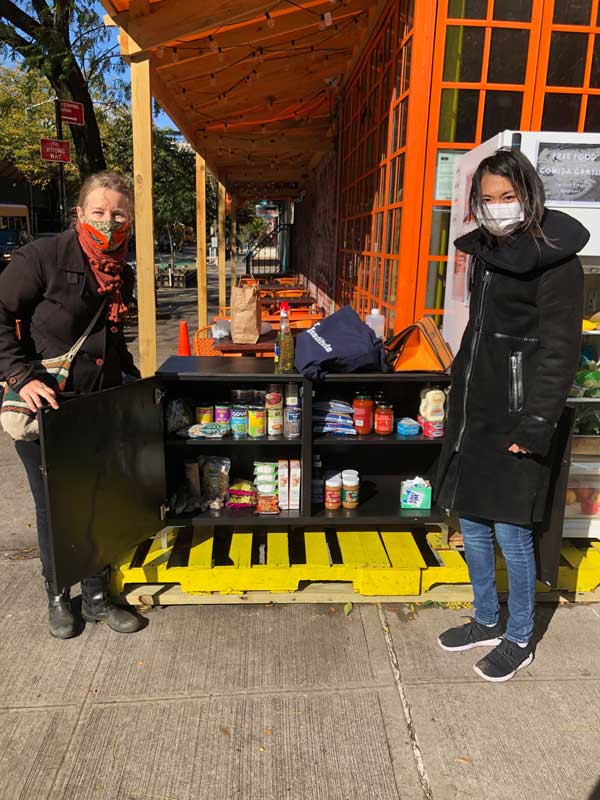 As the months went by, the need changed from shopping for groceries to people hungry and needing food – so many people were not able to make ends meet when the pandemic unemployment insurance stopped that hunger is increasing dramatically in neighborhoods all across the country.  Change Food, along with East Village Neighbors and local restaurant S'MAC, launched the East Village Neighbors Fridge to help meet hunger needs in the neighborhood.  The fridge and food pantry are located just outside the restaurant and are open 24/7, all day, every day.
If you aren't familiar with community fridges, they are admittedly a stop gap measure but they are becoming critical in getting food to hungry people in communities around the country.  They are a critical resource as the pandemic and unemployment continue.  You can find more information in Change Food's Plant Eat Share program about the fridges.
Volunteers with East Village Neighbors pick up donations from local restaurants and bakeries to stock the fridge, shop, clean, and make sure there is as much healthy food as possible in the fridge.  You can find out more on the East Village Neighbors Instagram page.