Updated: Apr 1, 2019
Whole Healthy Group LLC Launches
Impact consulting company launches to help companies increase
social benefit to people, animals and the planet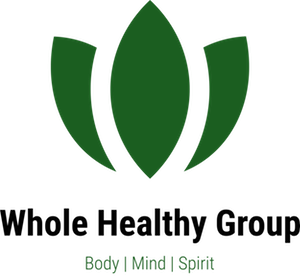 After 20 years working in nonprofit food advocacy, focusing on raising awareness and helping create a healthy, sustainable food system for all, Change Food founder & executive director – and former TEDxManhattan "Changing the Way We Eat" founder and organizer – Diane Hatz has expanded her focus to align with the changing face of sustainability and whole health.
This month she launched her new social impact consulting company Whole Healthy Group LLC. The intent of the work is the same – to develop and implement social marketing and communications programs; organize and host both large and small events; and undertake regenerative strategies to help maximize health of body, mind and spirit. This includes a healthy, safe, delicious, fair food system for all.
Her first projects include a position as the food impact producer with the movie company Participant Media (Food, Inc., Fast Food Nation, An Inconvenient Truth, RBG) and as the social impact marketer with Leafy Dog.
Hatz will continue to lead and run Change Food for the foreseeable future; Change Food is the nonprofit arm of Whole Healthy Group. Change Food is currently undergoing a strategic uplift and will be back in action shortly.
Whole Healthy Group LLC works with for profits and nonprofits. More and more companies are employing social impact strategies and understand that consumers want whole health, as well as transparency and authenticity, from the companies they buy from.
Whole Healthy Group helps make that happen.
Please reach out to Diane for more information or to see how Whole Healthy Group can help you with your work!