A selection of projects Whole Healthy Group/Diane Hatz founded, directed and/or contributed to.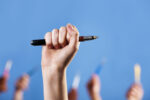 Founder of Next Draft with Diane Hatz, a newsletter focusing on fantastical fiction, writing, research and other creative musings from Diane. Current focus: spirituality and Law of Attraction.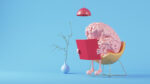 In this fantastical novel, a surreal and comedic cast of record company characters reveals that dreams can turn to nightmares, and real power is being true to ourselves. An updated version of Hatz's original book Rock Gods of Acht. Release date – summer 2022.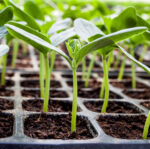 Plant Eat Share
Everyone deserves healthy food. Everyone. Find out more about Plant Eat Share, a program promoting growing and sharing food for free.

Diane worked with film company Participant as an Impact Producer, celebrating the ten year anniversary of the Food, Inc. movie.  Her work revolved around developing strategies and campaigns to help Participant take the next steps toward creating a better planet.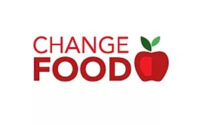 Founded, directed and managed Change Food, a nonprofit that worked toward a healthier food system for people, animals & the planet.

Heralded as one of the best events ever in the food movement, Diane founded, organized and hosted TEDxManhattan "Changing the Way We Eat" from 2010-2015.
East Village Neighbors
When the pandemic hit New York City in spring of 2020, Diane founded and launched East Village Neighbors, a local group that helped buy groceries and assist those in need. In early fall 2020, she co-founded the East Village Neighbors Community Fridge, an effort to provide free food.  Neighbors take what they need and drop off what they can.

Boma Grow USA
Boma Grow USA – a connection, collaboration, and event platform focused on the agri-sector, specifically on building a regenerative food and farming system that focuses on healthy whole food for everyone.  Diane founded and headed the program from 2019-2021.
Real Meal Planner
The paper meal planner with a mission. Help minimize food waste by planning meals with this easy-to-use planning guide. WHG assisted with developing a social media marketing strategy for the planner.