The most important thing I'm beginning to understand is that none of us get out of here alive. All of us will die, and that includes me. As I age, I don't want to put my head in the sand and pretend I'm going to somehow cheat death – I want to explore activities and experiences I haven't gotten around to, thought of, or might have been too afraid to try. I want to go into the last half or third of my life singing loudly and dancing with abandon.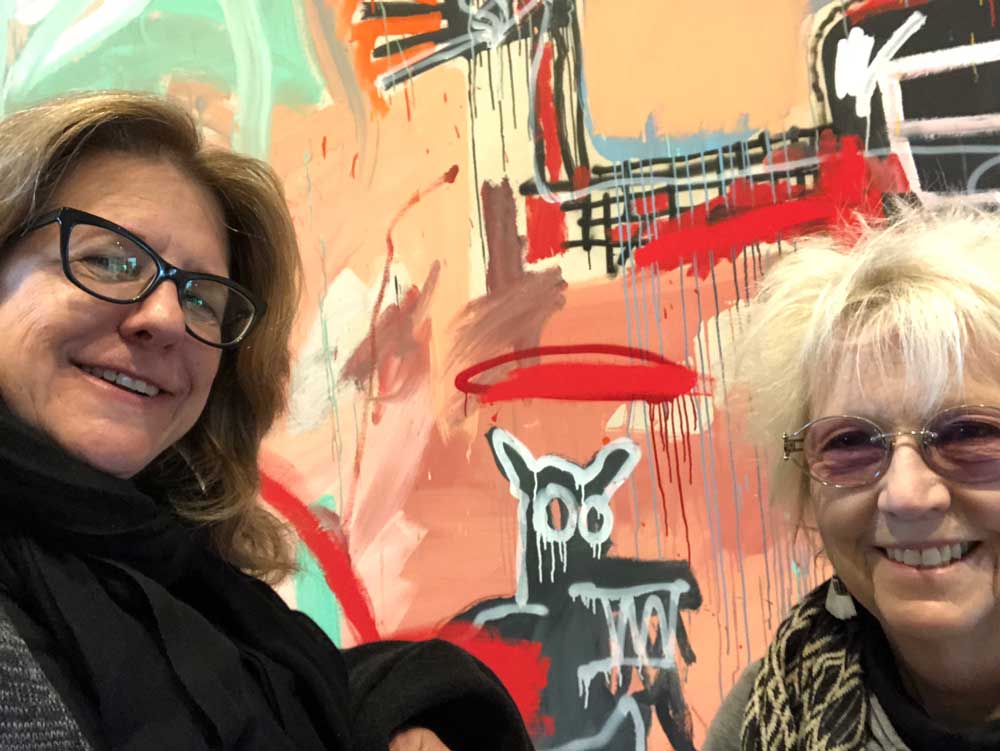 In January, I committed to undertaking and/or exploring 50 new things in 2019. They don't have to be big things – or they can be big things. They can be something I've done before but not in 10 or 20 years and/or with a new twist. Anything I could think of that was new was good enough. I mean, how hard can 50 new things in a year be?
Fifty comes out to essentially one new thing a week, and that didn't seem like much until a couple weeks went by. Have you ever thought about how routine life can become? And not that routines are bad, but they can surround one in an air of staleness.
What have I done? Well, in the 13 weeks since New Year's, I have:
Finalized my LLC so am officially a social impact S Corp
Attended the Armory art show in NYC
Climbed the Vessel in Hudson Yards
Spent a day in Disneyland
Walked the packed halls of Expo West – a food conference
Meditated and lunched at the Rubin museum with a hundred or so others
Signed up for Tony Robbins' Date with Destiny in December
Visited the Basquiat exhibition at the Brant Foundation's new building on 6th street in the East Village NYC
Volunteer at dog adoption events for rescues in offices around the city (this is ongoing but I go to different offices once or twice a month)
Started a blog on Medium
Decided to challenge myself and become an influencer
Not bad – 11 new things in 13 weeks. I'm just about on target.
What did I get from all this newness? Some random thoughts on some of the experiences are included below. I'll also add to the list as the months go by and might come back to go into depth about thoughts and experiences with these new adventures.

Whole Healthy Group is the parent company of nonprofit Change Food, both founded by Diane Hatz
Finalizing my LLC
I worked in the nonprofit sector for 20 years. A long-term grant ran its course, and even though I've kept my nonprofit Change Food, I was also hired by a for profit company to put a national food campaign together. I also starting picking up projects here and there, so, at age 57, I have officially launched my own business.
Was it easy? Actually, no – at least not for me. Even though I took classes at SCORE, SBA, and through some NYC business programs, I was still confused about the process. Did you know you can't have a plural in your name if you want to start a sole proprietorship? I didn't. I found out when I went to the county clerk's office to register "Whole Healthy Group". Turns out "group" is plural.
But don't let that stop you! If I can do it, so can you. Just ask for help if you need it – that took me many months to figure it out – but why do it yourself when other people can do it for or with you?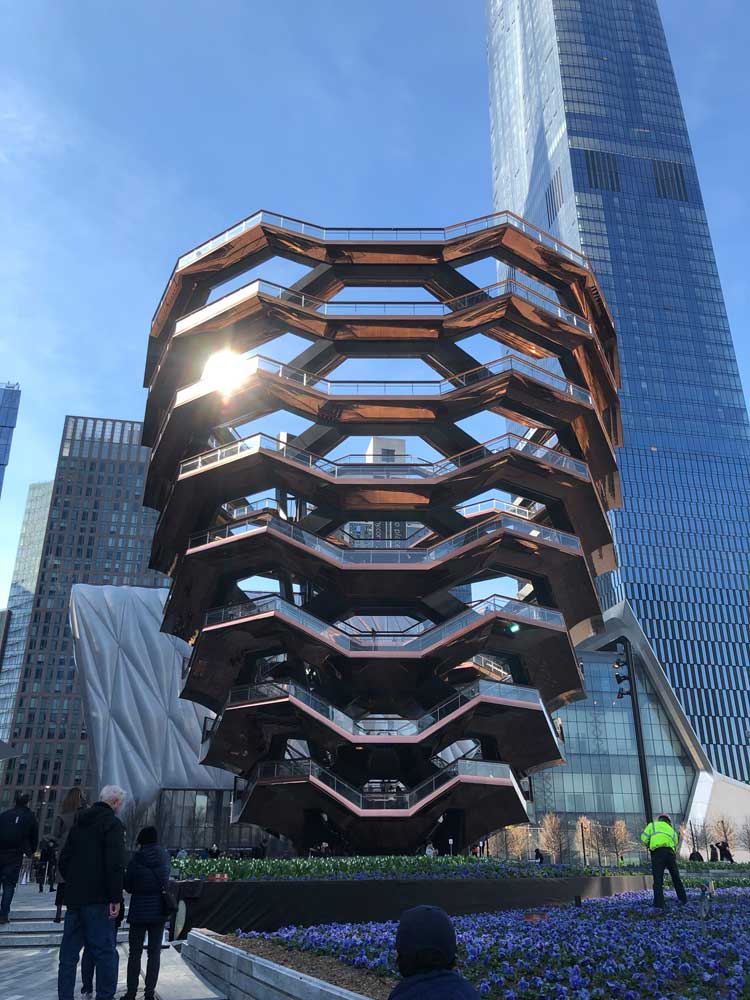 The Vessel
The Vessel is the latest public art piece in NYC. It's the centerpiece of Manhattan's latest development project, Hudson Yards. It's 16 floors and has been created so visitors can walk up and around it. I don't know what I think about it – it cost a ridiculous amount to build, is pretentious looking, and is something we definitely do not need, but I do have to say I quite enjoyed climbing it with friends and spending part of a day winding my way up and around the piece. So I would not have agreed to have it built, but, I wouldn't have built Hudson Yards at all. There's too much development in NYC and barely any focus on infrastructure like our crumbling subway tunnels and crosstown traffic that doesn't move during the day.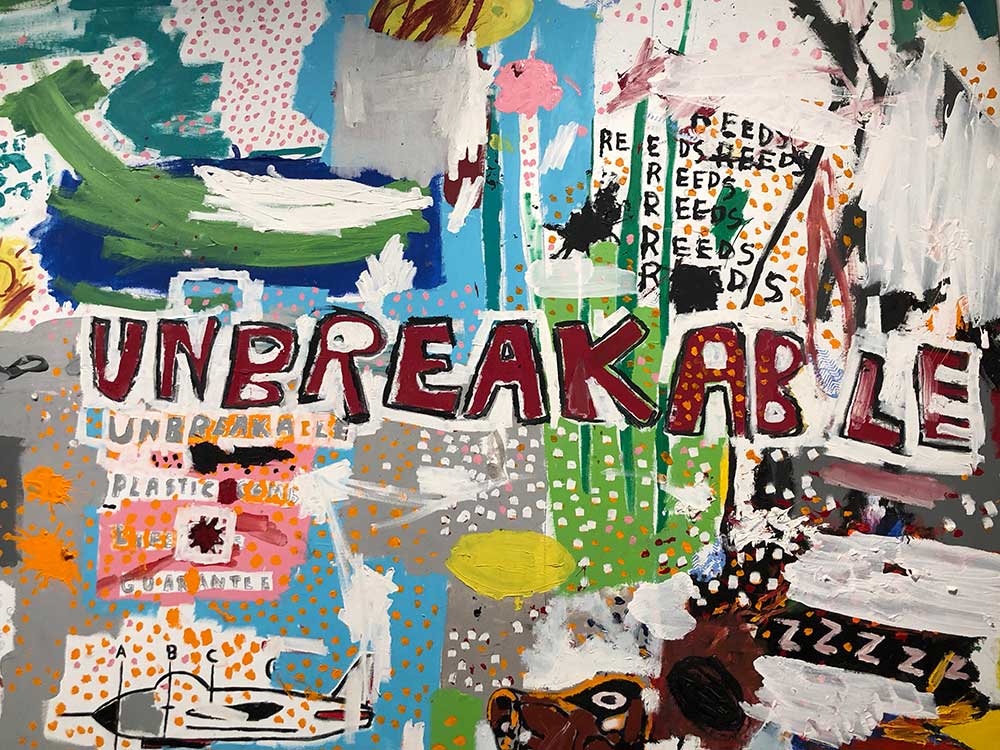 Basquiat
One of the big advantages of living in NYC is having access to amazing experiences and events. A new space opened recently near my apartment in the East Village – an art center from the Brant Foundation. Basically, it's a rich guy with tons of art who's opened a space to show it. The inaugural exhibition is a comprehensive Basquiat showcase – four floors of all Basquiat – from the Brant's collection and on loan.
I must say, it is amazing. Even the space is amazing. Over 50,000 tickets have been allotted so getting in might be impossible, but if you have the chance, do not miss it. Jean-Michel Basquiat lived in the area (Noho, which is just west of the East Village). Andy Warhol took him under his wing and helped propel the artist to a $10 million net worth (adjusted for inflation) at the time of his death at age 27 of a heroin overdose. In 2017, nearly 30 years after his death, one 1982 painting of his was sold for $110.5 million.
He really was a brilliant artist – even from my completely amateur experience with art. Basquiat was one of those people who created art that you could feel. But his life and work raise questions about the value of art, the value of artists, and where our priorities are.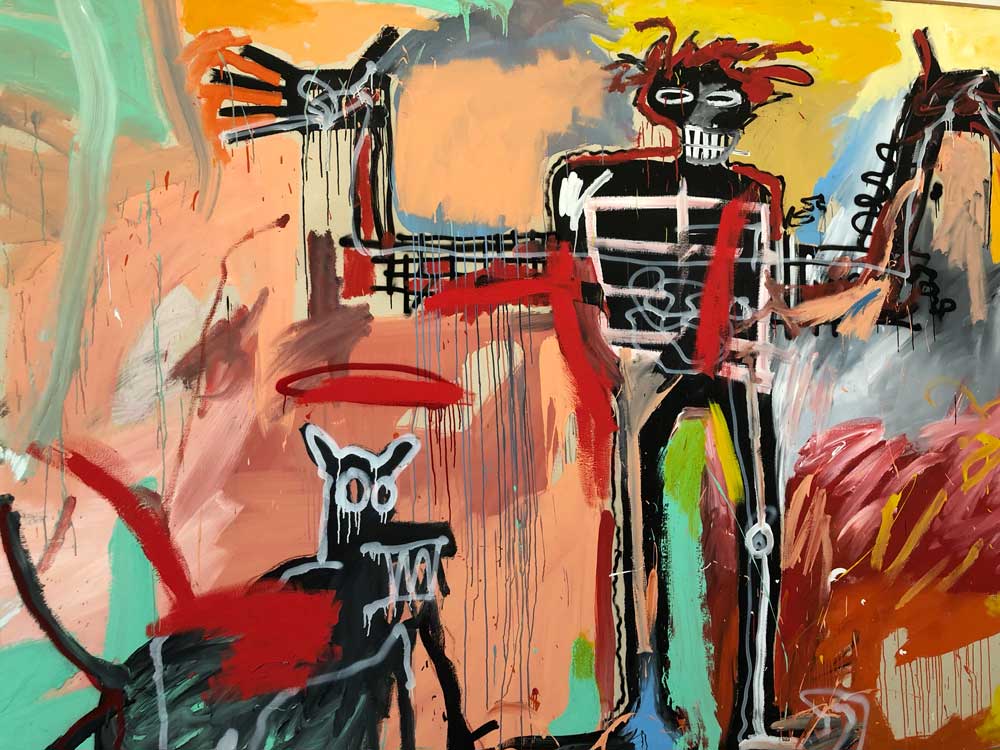 In Sum…
Have you been feeling a bit stuck lately? If so, why not take the 50 in 19 challenge and find your own new experiences and activities? Challenge yourself, expand your mind, try anything new.
Remember – no one here gets out alive. #50in19
(Whole Healthy Life is the blog from Whole Healthy Group and CEO/founder Diane Hatz. Whole Healthy Life is an exploration and celebration of food, spirituality and unapologetic aging. This is life from the wiser side. Want to support more?? – learn more on our Patreon page.)